Everything About Starsona Celebrity Shoutout App
Starsona celebrity shoutout app provides personalized video shout-outs and Q&As from Stars to revel special moments of daily life.
It announced its official launch in the Apple Store and in the Google Play Store when it was founded in 2017. Peter Karpas is the Co-Founder and CEO of Starsona while the other co-founders are Ren Menon, Matthew Martin, and Randy Kessler.
Starsona offers a simple and upfront manner of connecting fans with their favorite actors, athletes, celebrities, musicians, and YouTube influencers. This indirectly provides Stars a channel to earn some much needed revenue after the pandemic reduced the momentum of the economy, enhance their brand value and monetize it.
Starsona is a celebrity shoutout marketplace where fans can purchase one-of-a-kind video greetings that are personalized to the desire of the user. Companies can get announcements made and take part in Q&As with their favorite stars who may be celebrities, influencers, athletes, singers, movie stars, or politicians.
How Does StarSona Work?
Starsona celebrity shoutout app has joined the band-wagon in the lucrative niche that is literally a by-product of the pandemic influenced lockdown. The app provides fans with personalized video shout-outs & Q&A of their favorite stars and celebrities. They aim to help celebrate moments of joy in a special manner.
Starsona, a website and app available both on iOS and Android, provides services similar to the Cameo App. They have partnered with Stars and famous personalities of many industries to transform a simple greeting, announcement, or question to a star/ celebrity into a personalized, one-of-its-kind video shout-out that could be inspiring, funny, expressive, entertaining, and evocative.
Who Uses StarSona
Starsona celebrity shoutout app can be used by anyone who aims to create a wonderful and memorable greeting for their loved ones. You will not find it a huge task to sign up as a Star or a fan on the Starsona app.
Stars will have to spend just a few minutes to create a profile on the site. Additionally they can set up a price for each interaction with fans.
The app takes a 25% cut on each booking. Fans get the opportunity to choose from a variety of stars / artists to purchase a Q&A, a personal greeting for a loved one, or a one-of-a-kind video shout-out.
Starsona CEO, Peter Karpas reiterates his passion of turning every dull moment we face in our life into a fun and engaging experience. Starsona fathoms the growing market and need for personalized videos. Hence they decided to create an opportunity where fans and stars could connect.
The Business Model Of StarSona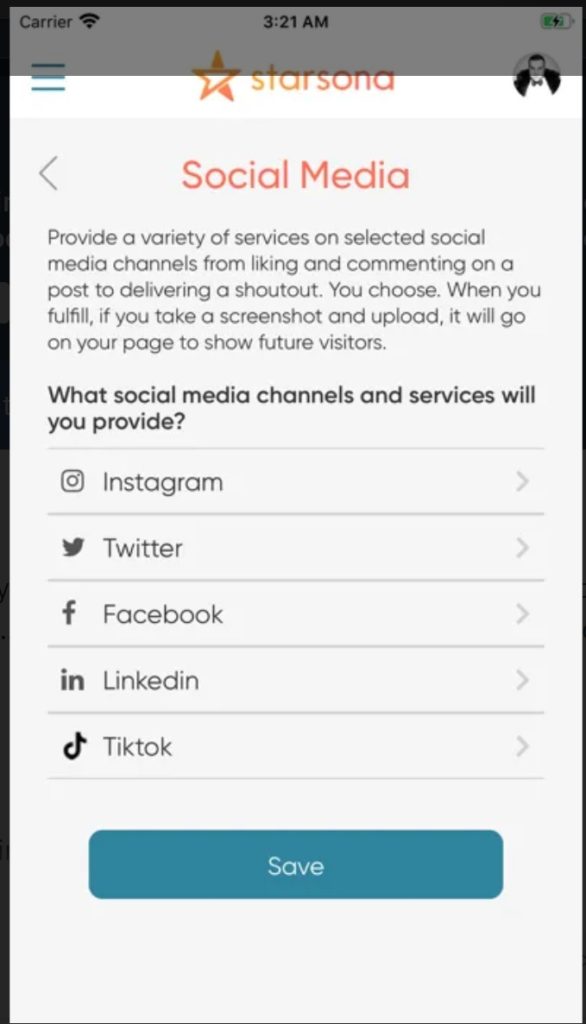 Starsona celebrity shoutout app beats the competition by providing what most of the other apps don't offer, the Q&A functionality. In addition you get personalized video shout-outs, encouragement videos, and wedding proposals.
Starsona provides a prospect to the hoi-poi to enjoy little moments of life by giving them a chance to produce creative and fun birthday wishes along with celebrations for family, friends and loved ones.
If that wasn't enough to titillate your imagination, there are a multitude of impersonators of famous personalities such as Elvis, MJ Trump, Lady Gaga and Marilyn Monroe. Think beyond the traditional gadget or a necktie or flowers and make your gift extra special with the help of Starsona app and enjoy the personalized experience.
Stars are excited at the opportunity to engage with fans who normally would find it very difficult to connect with them so easily and directly through a personal video shout-out. Stars are happy to be part of their fans special occasions like wishing them for a fun-filled birthday, or to help them celebrate special moments in their lives.
Top Celebrities Of Starsona
Starsona has managed to sign-up over two-hundred Stars on their platform. Some of the famous influencers who are affiliated with them are: Randy Hahn, TV play-by-play announcer (San Jose Sharks hockey team).  The most recent addition to the ilk is basketball Hall of Famer Dominique Wilkins.
The fees to get these shoutouts from Stars range from $5 to $3500. The categories that are available on the app are Sports stars, Movies/TV, Musicians, Radio/Podcast, Social/YouTube, Stand-up-Comedy stars, Everyday Stars and Impersonators.
Some of the famous and happening Stars in the Starsona app are Hall of Fame Steve Young, Bronco legend Champ Bailey,  Hall of Fame Terrell Owens and Giants Leonard Marshall to and basketball stars Raptors Kyle Lowry, Jerome Jurenovich from FOX Sports, Clippers Kawhi Leonard
To learn how to sign up on Starsona or for more information on event announcements / purchasing a personalized video shout-out, or Q&A, please visit Starsona.com.
Conclusion: Starsona Celebrity Shoutout App
There's no doubt regarding the competition in this domain. Though this idea incepted some time ago, there still exists unexploited verticals. And there's plenty of room for new-fangled ideas that can bring to life remarkable businesses that is similar to platforms such as Cameo.
Are you keen to invest in a celebrity interaction platform that includes an app and a website that is similar to Cameo? Then let me take this opportunity to introduce to you our business-ready, White-Label solution – the Cameo Clone Script, Star Struk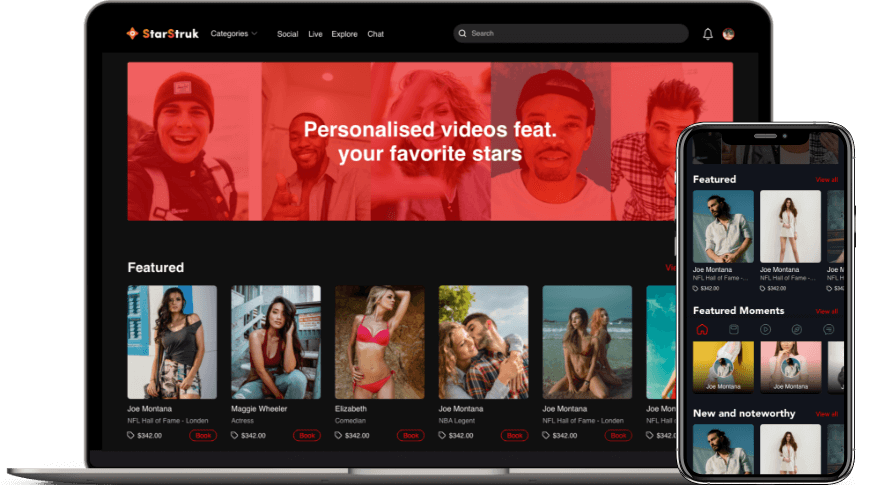 Star Struk provides a software script that is pretty much similar to Cameo. This software can be rebranded and launched with your branding anywhere across the globe.
You can provide fans with original ideas to co-create special videos for occasions such as birthdays, anniversaries, Mother's Day, baby-showers, and more. There are several monetizing options available.
Star Struk allows you to get your own celebrity shoutout app without going through the hassle of designing and creating an app traditionally and tiresomely.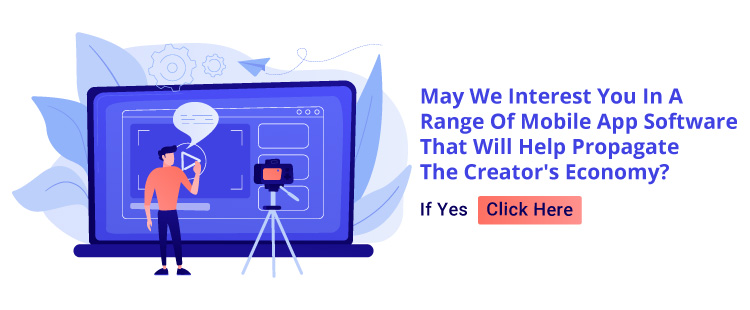 With an Engineering degree and a Diploma in Management under my belt, I worked for 16+ years in the automobile industry with various manufacturers in various capacities. But my passion for writing was overwhelming, hence I turned that into a career. I have been writing for more than 10+ years on various domains including the IT industry. I am sure you will find the 200+ published blogs of mine in here informative, exhaustive and interesting.